Man on the run in stolen boat as chase unfolds on Launceston's Tamar River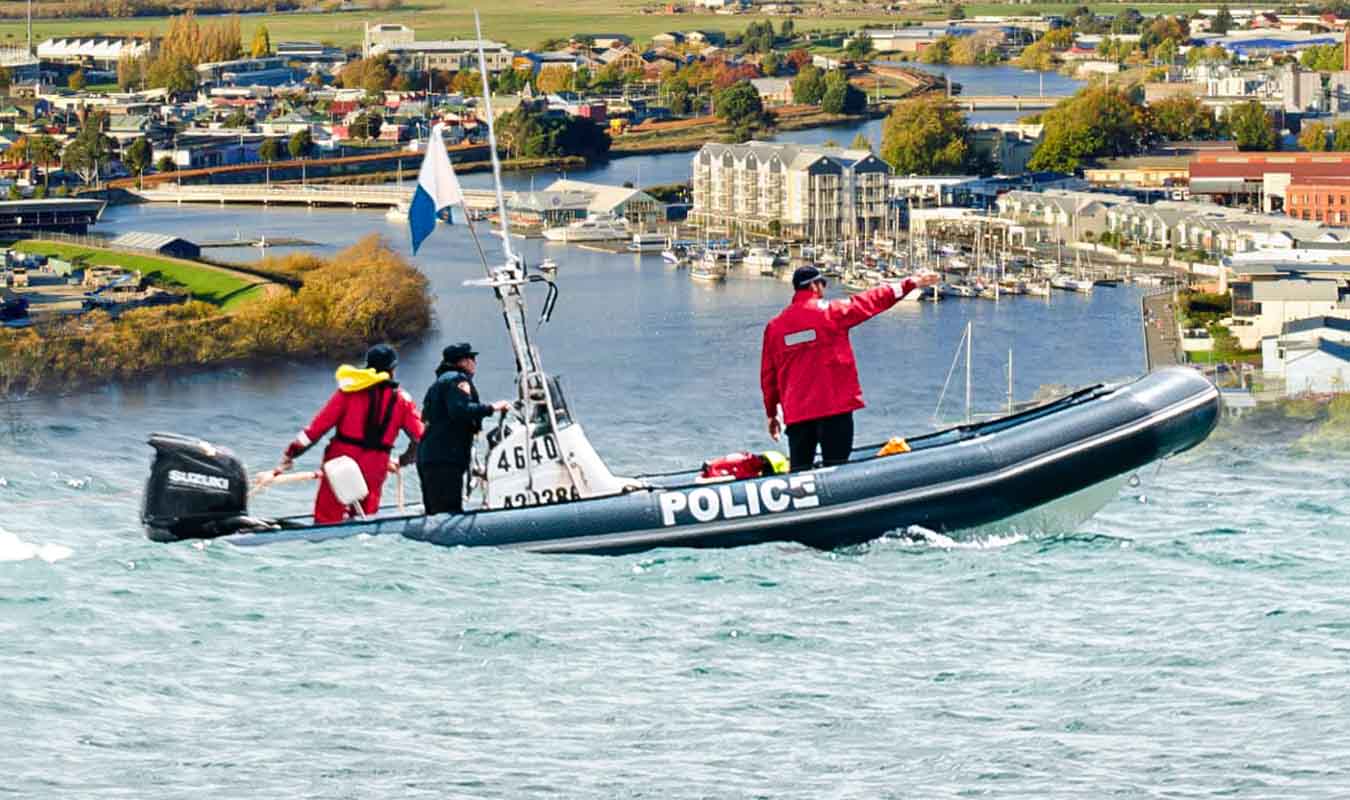 A man is evading the police in what is believed to be a stolen boat on Launceston's Tamar River this afternoon.
Police say officers are currently responding to the "isolated incident" on the river, which involves a man and a "stolen vessel".
"Police are working to safely take the man into custody," a spokesperson said.
They say there is "no threat to the community", but ask other river users to avoid going on the water until further notice.
4pm, Monday 20 November:The man allegedly responsible for stealing the boat has been taken into custody, police say.
Officers arrested the man shortly after 3:45pm on Monday and successfully recovered the stolen boat.
The circumstances that led to the incident remain unknown at this time.
Use of pepper spray and arrest tactics under review in Launceston boat theft arrest
Tasmania Police's Professional Standards team will "review the use of force" used during the arrest of a man who had allegedly stolen a boat on Launceston's Tamar River yesterday.
The man was arrested on Monday afternoon following the "protracted incident", which involved specialist resources and negotiators "due to concerns about the man's own welfare and the potential risk posed to the public", a spokesperson said.
"Ongoing attempts to negotiate with and apprehend the man, including the use of [pepper] spray, were initially unsuccessful."
They said the man was only able to be taken into custody after specialist officers were called in.
The exact circumstances surrounding the incident have not yet been released by Tasmania Police.
The man was taken to hospital for medical treatment and remains in a stable condition.