Hobart Christmas Pageant: Road closures and free parking tips for Saturday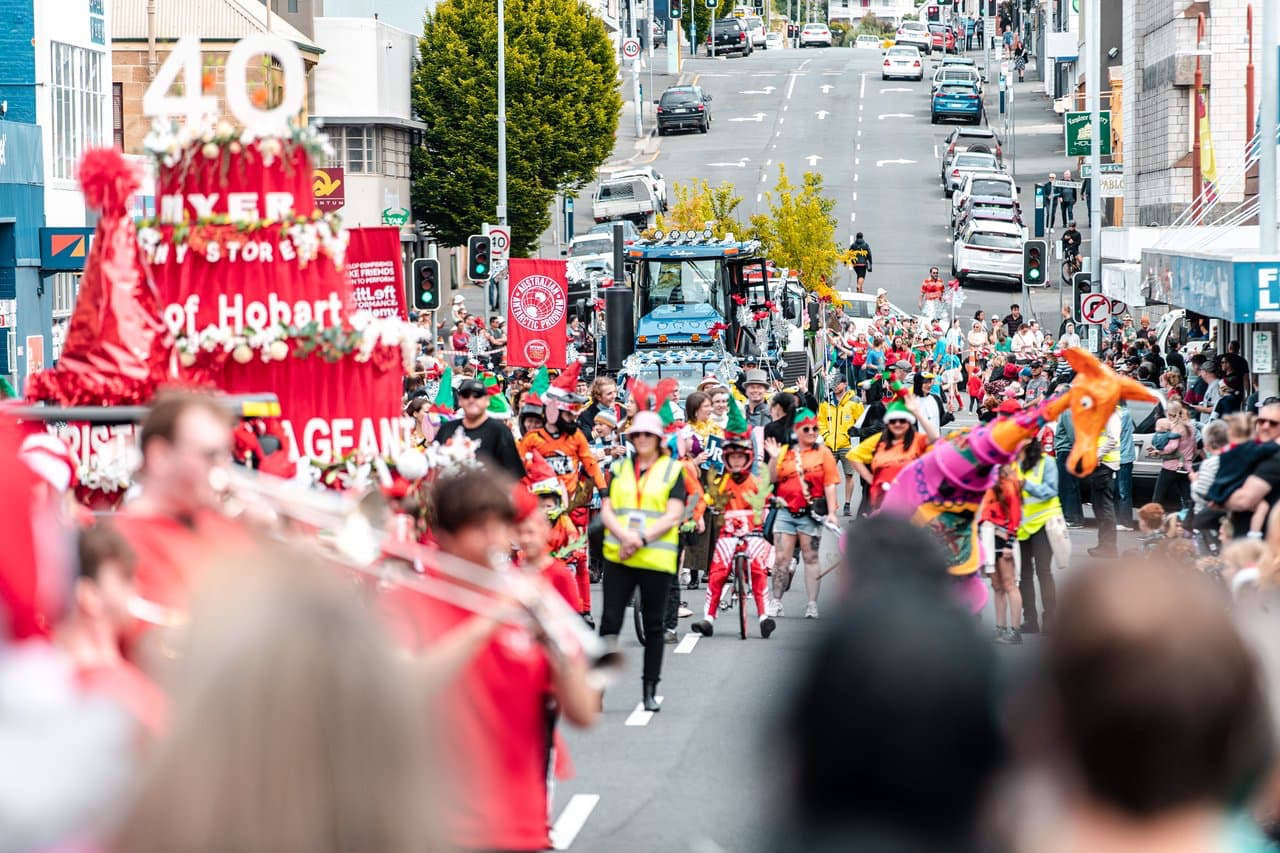 The 41st edition of the Hobart Christmas Pageant is returning this weekend, featuring floats, dancers, marching bands and participants from community, school, sporting clubs and charity groups parading their way through the central city.
With over 45 floats and more than 1,200 participants expected for this year's pageant, people are being warned to arrive in the city before 9am to avoid frustrations with traffic and parking.
The pageant will kick off at 10:30am on Saturday at the corner of Argyle and Liverpool Streets, then proceed along Harrington Street before heading onto Collins Street.
The City of Hobart say the parade will run for 'roughly an hour and a half', finishing on the corner of Argyle Street and Colins Street at around 12pm.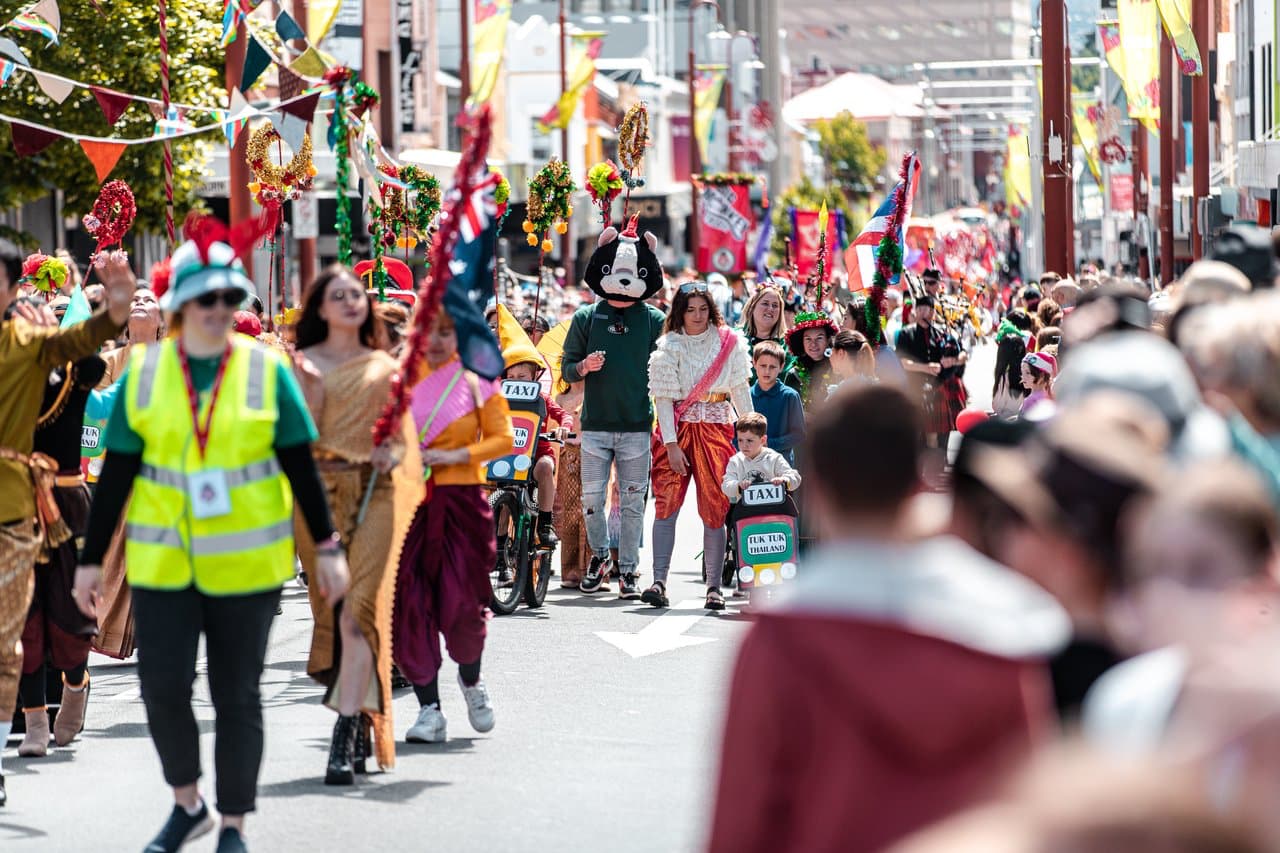 As a result, some inner-city roads along the route will be closed from 7:30am to 1pm on Saturday.
Campbell Street and sections of Liverpool and Collins Streets leading to Argyle Street will be closed for setup from 7:30am to 1pm, while Argyle, Elizabeth, Liverpool, Murray and Collins Streets along the parade route will be closed from 9am.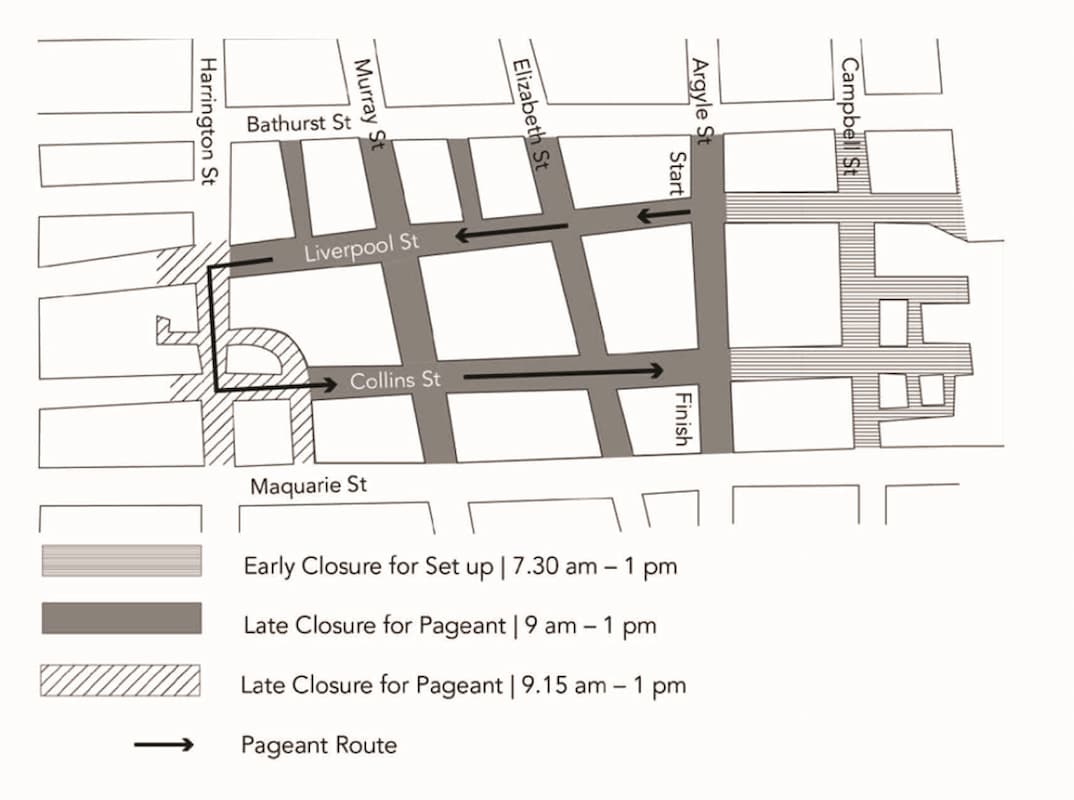 Harrington Street, from Liverpool to Macquarie Street, will be closed from 9:15am for a little over 3 hours until 1pm.
Parking will be made free tomorrow for the Regatta Grounds, all CBD parking meters within the boundaries of Brisbane Street, Harrington Street, Davey Street, Campbell Street and the parking buildings at Argyle Street, Centrepoint and Hobart Central.
The council say CBD parking meters will display the message: "Christmas Pageant (Free Parking Saturday, 18th of November only)" and the EasyPark app will also show a notification when entering a parking space within the free area.
TasPorts will also offer free parking on the Hobart waterfront, including Hunter Street, Franklin Wharf and the Morrison Street and Salamanca Wharf car parks.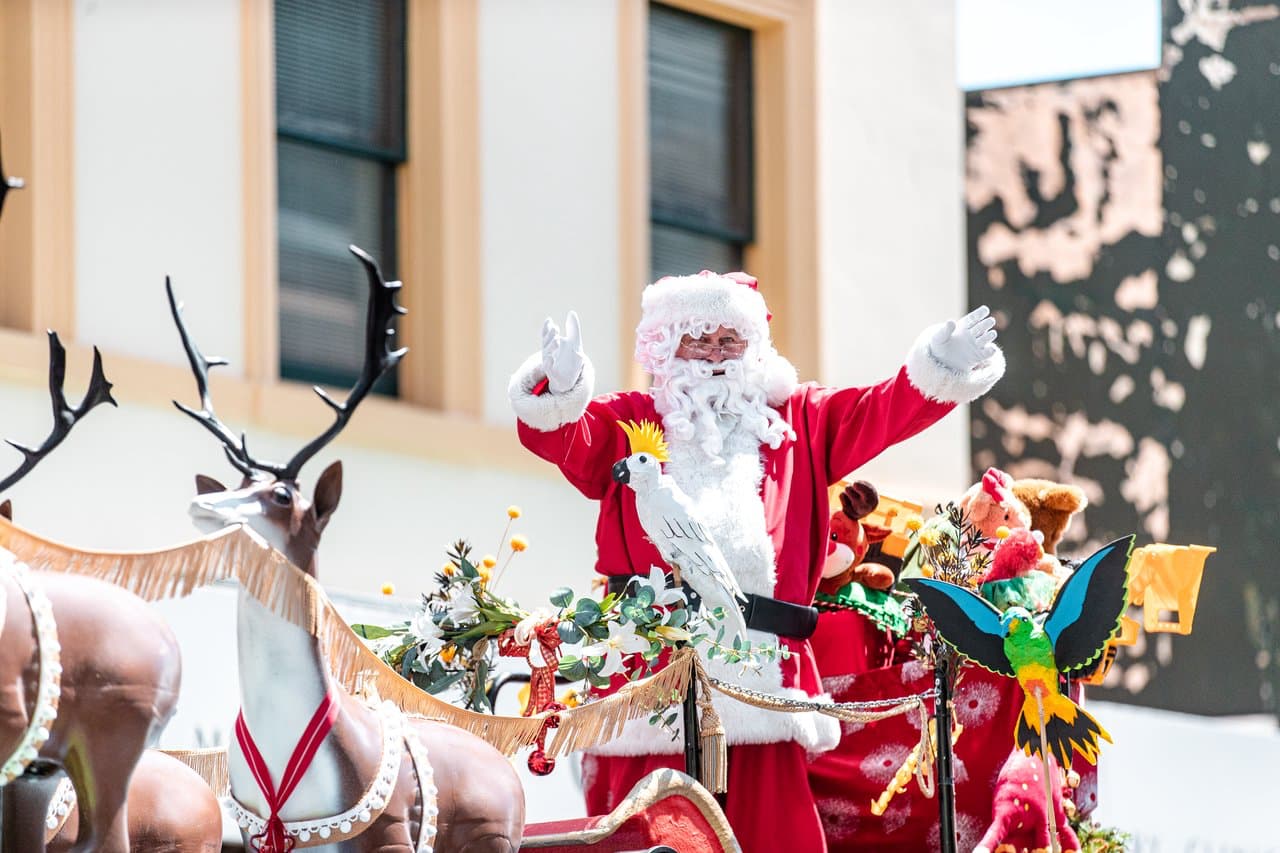 All other parking meters outside the CBD will operate as usual, with parking attendants still expected to be on duty.
An accessible viewing area, equipped with parking space for wheelchairs and limited seating, will be located opposite the pageant stage at the Liverpool Street end of Elizabeth Mall.
St Lukes Hobart are also hosting a free community concert during the pageant, with free facepainting and acai bowls also on the corner of Elizabeth and Liverpool Streets.