Campbell Town pool reopening delayed after 'extensive damage' discovered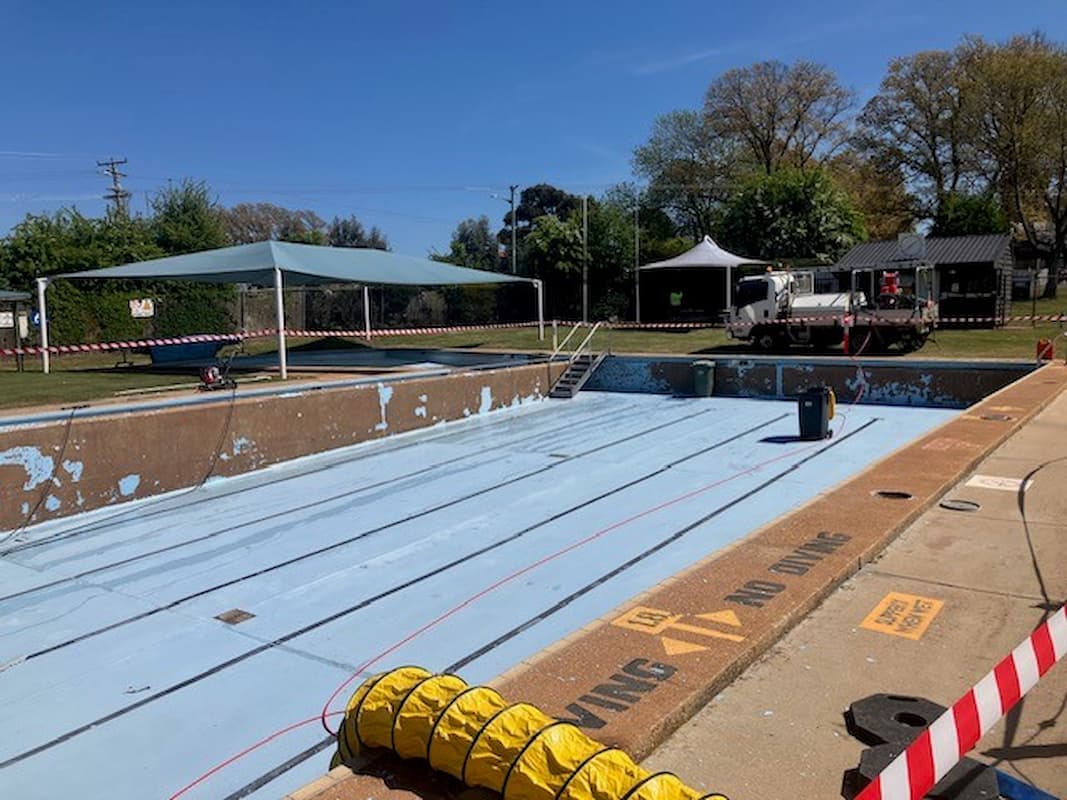 The reopening of Campbell Town's public memorial pool has been postponed for the start of the season after some areas of the pool were found to be in "very poor condition".
According to the Northern Midlands Council, staff identified the 'significant damage' during recent fibreglass and re-coating work.
The council say work to remove the loose gelcoat revealed additional fibreglass damage, meaning the expansion joints "must be rectified" before the pool can be safely used for summer.
MORE LIKE THIS: Save our pool: Fed up Glenorchy locals fight to keep historic pool open
"The pool cannot be empty for long periods of time as it requires the weight of the water to hold it in the ground however, these works can only be carried out when the temperature allows," the council said.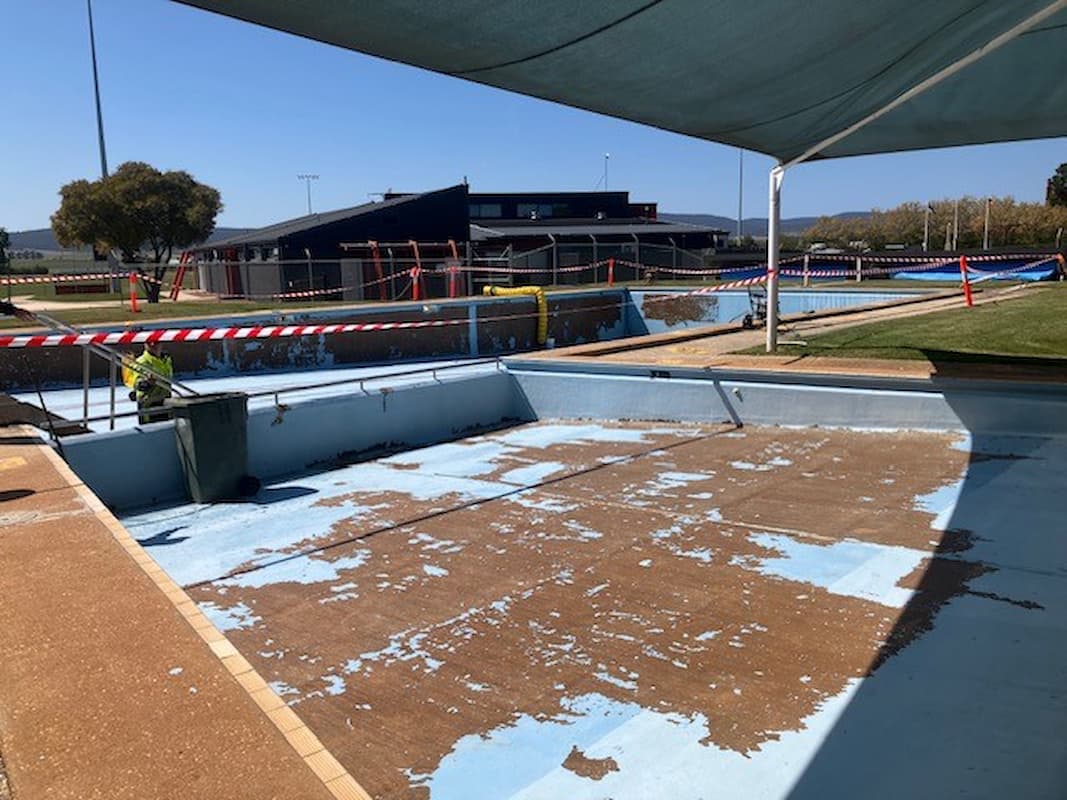 Over the next month work to strip the blue gel coat back to the fibreglass, addressing blistering areas, sandblasting, applying gel coat to all surfaces and re-coating black lines and depth markers will be completed.
"When all the above works have been completed the pool will require seven to ten days for the gel coat to fully cure and an additional 5 days to fill and test."
Originally scheduled to reopen on December 2, the new proposed reopening date is now December 16 due to the 'extensive nature' of the required repairs.