15-year-old Launceston swimmer awarded inaugural Ariarne Titmus Scholarship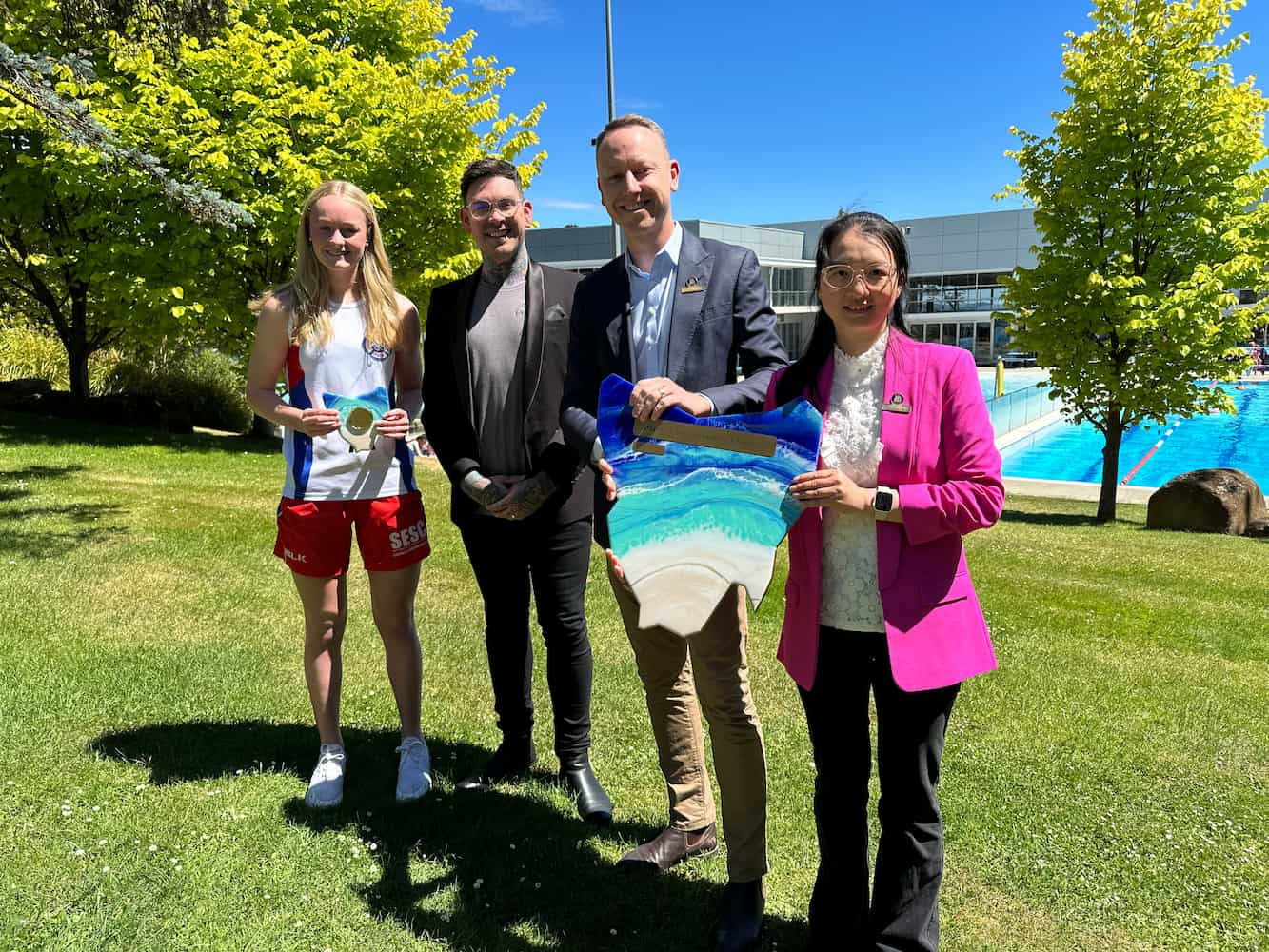 A talented 15-year-old swimmer from Launceston has been awarded the inaugural Ariarne Titmus Scholarship.
Abbie King, a member of the South Esk Swimming Club, enjoyed a highly successful year participating in various championships and setting numerous records across Australia and New Zealand.
Most recently, she secured the second position in the 100-metre freestyle at the School Sport Australia Championships held in Sydney.
At a small ceremony this morning, Launceston Mayor Matthew Harwood said the scholarship was established to recognise the hard work and talent of one of Launceston's most promising junior swimmers each year.
It includes coverage of registration fees and a membership to the Launceston Leisure and Aquatic Centre for one year.
"I feel very honoured to be the first recipient," King said on Friday.
While King hopes to eventually move to Queensland or interstate to pursue her dreams, she enjoys swimming in Tasmania and is grateful for the support of Swimming Tasmania.
Ariarne Titmus, who won four medals at the Tokyo Olympics, congratulated King and hopes the scholarship will inspire her to train hard and achieve further success.
"I'm humbled and proud to see a scholarship in my name being presented to a young swimmer with a lot of potential in my former home town," Titmus said.
King's next goal is to prepare for state championships in March and nationals in April next year.